The Figure 8 knot
This is the most widely used knot for attaching rope. It comes in two forms. It is either made "on the bight" if clipping to a karabiner or "re-threaded" if when tying into a harness.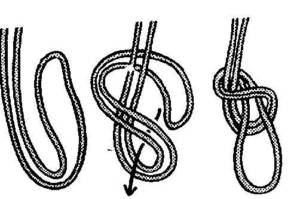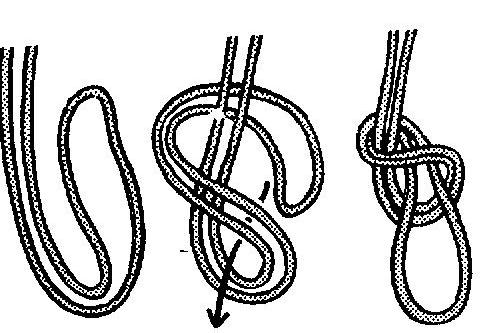 The Double Fisherman's knot
This is used to join ropes together. It can be used with ropes of different diameters.

Clove Hitch
This is a useful knot when connecting up belay points, as it can easily be adjusted and is multi-directional. It is not a very strong knot and should not be used in a stand-alone situation.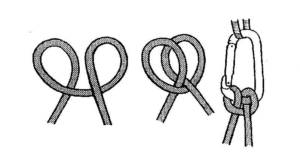 The Tape knot
This knot is also called a water knot. It is used to join tape sling ends together.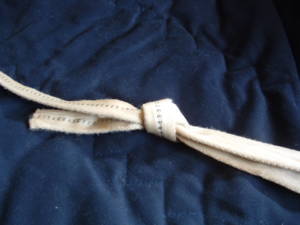 Prusik Knots
Prusik knots are a system of placing an accessory cord around the main rope, using a knot that causes the accessory cord to bite onto the main rope. This is used for ascending a fixed rope or gripping an abseil rope amongst several other uses.
Classic prusik
Usually made by 3 to 4 slipknots around the main rope.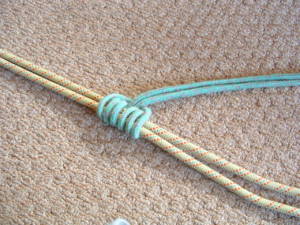 French Prusik
This is similar to a classic prusik but has the advantage that it can be made up either buy accessory cord or slings.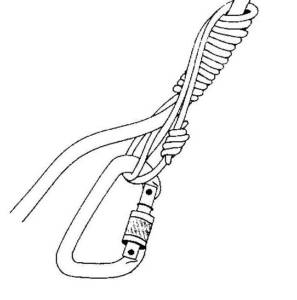 The Bachman knot
This is an ordinary prusik knot used in conjunction with a karabiner, which is used as a handle.